Chiropractic care enables the brain to communicate effectively with the rest of the body
The Brain and Spinal Cord (Central Nervous System) control all of the bodies organs, sensations, muscles and functions. If there is a disruption in that flow of communication due to a lack of motion in one or more bones that protect the spinal cord, then the body is in a state of disease.
Disruption in the nerve flow can manifest in many forms: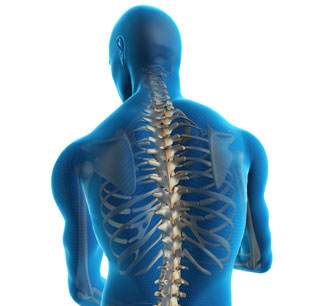 Headaches
Neck and Back Pain
Asthma, Digestive Problems
Chronic Muscular Tension
Immune Weakness
Numbness, Tingling
Shooting Pain
Hormone Problems
Fatigue
Sleep Problems
Weight Problems
By
getting chiropractic care, patients are able to put their body in an optimal state of function and fix the cause of the illness. When illness or injury does arrive, it is the most important time to get adjusted.
The adjustments makes sure your nervous system is functioning at 100% which allows the body the ability to deal with and fight off threats most Chiropractic care works well on all of the bodies' joints and can restore and ensure proper motion after an injury. Restoring proper motion is the beginning of the healing process for a joint, because proper motion restores the joints' neurology and begins to ease the patients' pain. 
Top Reasons Patients Choose Dr. Gill to Seek Relief:
• 

Postural Imbalances

• 

Scoliosis

• 

Auto Accident / Injuries

• 

Work Injuries

• 

Back Pain
• 

Sporting Injuries

• 

Pre-natal Care

• 

Child Wellness

• 

Increase Wellness

• 

Shoulder Pain
• 

Headaches / Migraines

• 

Carpal Tunnel Symptoms

• 

Sciatica / Leg pain

• 

Hand Pain

• 

Arm Pain
• 

Hip, Knee, Ankle Pain

• 

Stiff painful joints

• 

TMJ Disorders

• 

Muscle Pain

• 

Numbness and Tingling
Dr. Gill, Licensed Chiropractor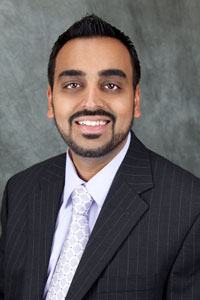 Whether you are in pain, or want to maintain health and prevent future illnesses, we treat all our patients like family.
During our initial meeting, I will:
Uncover the underlying cause of the health problem
Suggest a care plan to produce the fastest results possible.
Offer ways patients can participate in their recovery
Focus on the good things that you like
Explain value of post-symptomatic wellness care
If have a specific question, feel free to call and ask to speak directly with Dr. Gill today. 425.228.2225
Chiropractic Care in Renton
In our office, you will receive healing adjustments and personalized spinal rehabilitation. The tranquil massage room awaits those of you who need to unwind, or require some deep tissue therapy post injury.
We believe that health is among our most valuable possessions. And while we generally meet people after they've lost their health through the following approach:
Take a Step Towards Relief Today!
Book a free consultation appointment